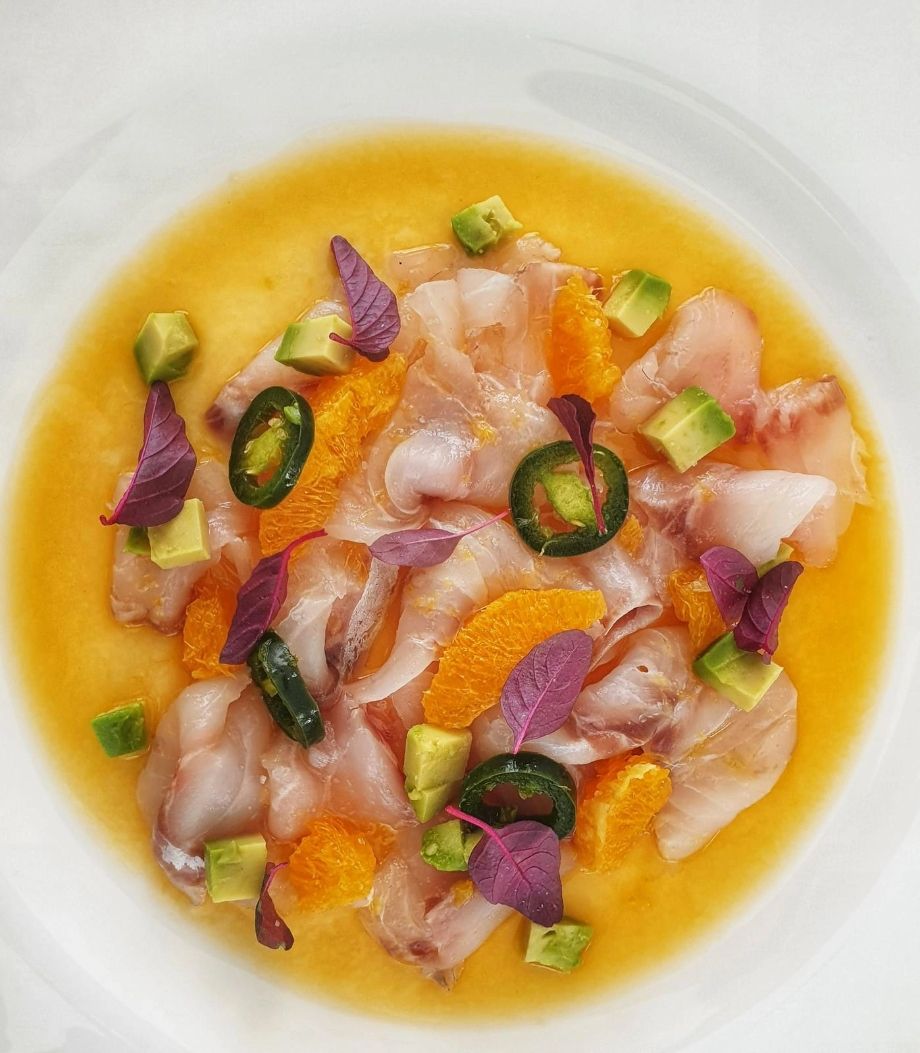 Outstanding dishes from around the world

Fresco Marina
Open seven days a week
9am - 11pm
An exciting culinary experience featuring outstanding dishes from around the world
Dishes are innovative, internationally inspired and faithful to local traditions.
The choice of dishes is adventurous whilst the ingredients are locally sourced whenever and wherever possible.
Combining a blend of Spanish, Asian, Latin and Central American cuisines, our menus are not only inspired by the countries of the world, but the unique Asian, Latin and Mediterranean communities which inhabit them. From sushi and the freshest raw seafood, vegetarian and vegan gastronomy to carefully sourced grilled meats and fish; our chefs use both traditional and cutting-edge techniques along with seasonal and vibrant ingredients to transport you to different continents.
Drawing from Andalusian heritage, world travels and our own creativity we pledge to put our heart and soul into every plate we serve.
Learn more about our menu
Menu
What people say about us…
I visited Fresco for the first time at the weekend and the food was nothing short of fabulous! The menu covers for a wide variety of tastes and is great for all the family - even the fussy younger members of the family were spoilt for choice. The staff were extremely friendly, and their service was great. The atmosphere was very charming yet relaxed and comfortable too. I noticed they are open right through from breakfast to lunch to dinner and there are even baby changing facilities... something I often find quite hard to come by! They really have considered everything. Fresco will be my new first port of call when in Sotogrande.

We went to dinner at this new restaurant and it blew us away. Fantastic food both in taste and presentation. The service of 10. A very cozy atmosphere, they also have an art gallery inside that is beautiful. We will repeat without a doubt, we leave many dishes to try.

We went to eat a special vegetarian menu that they do every month and it was all very good. And the service friendly and very helpful.

Fabulous experience in the Sotogrande Marina. Great variety of dishes on the menu. I definitely recommend the Risotto de Carabineros accompanied by a good wine.

Very attentive staff. We were having some coffees and drinks in a very calm and pleasant atmosphere.

Excellent treatment. Avant-garde cuisine with very special and successful touches. An exquisite decoration and a very pleasant atmosphere in a fantastic setting. Congratulations.

Absolutely perfect everything, presentation, food, attention, I wish you great success, thanks for your work.
Our location
To reach the port of. Sotogrande driving, use highway AP-7 and exit at km133. Follow the signs to 'Puerto de Sotogrande'. Fresco is located in the Marina of the port of Sotogrande. 24 hour parking is available at the 'Mercado del Levante'. You will exit from gate number 2 and Fresco is on your right.
Find Us
Ribera del Marlin, 20, Marina del, Av. de la Marina, 11310 Sotogrande, Cádiz, Spain
Contact Us